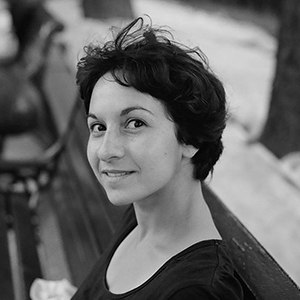 Dina Velikovskaya
DIRECTOR, AUTHOR, ARTIST
CINÉ-LITTÉ productions
Dina Velikovskaya is an award-winning filmmaker specialized in stop-motion, member of Academy of Motion Picture Arts and Sciences. Raised in Moscow, she graduated from State Art School n. a. Memory of 1905 with a specialization in scenic design. In 2011 she graduated from Russian State University of Cinematography n. a. S. A. Gerasimov (VGIK). In 2015 she graduated from High Animation School-Studio "SHAR" in Moscow. During her studies and after she directed several short films that won a lot of awards all over the world. In 2018 Dina has directed the first film "Ties" in the world, fully made with 3D pen. She lives and works in Berlin. Dina Velikovskaya is known for her use of old classical handmade animation techniques and a very personal style of narration.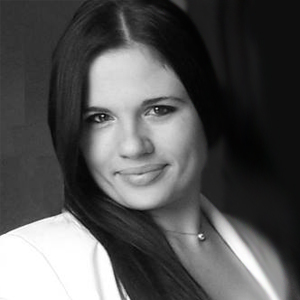 Irina De Assuncao
ILLUSTRATOR, GRAPHIC DESIGNER, AUTHOR
CINÉ-LITTÉ productions
Irina De Assuncao is a modern illustrator and a graphic designer of Russian origin and living in France. Her experience ranges from corporate identity to creative film, children's multi-media projects and traditional literary publishers. Following her studies at the Academy of Fine Arts and 9 years of flute musical school she creates her own visual universe. Irina is a master of minimalism, accurate lines and modern vision. Several of her interactive picture books were published by French publishing houses like Mila Éditions, Rue des Écoles or Circonflexe, etc. Irina's logos and graphical design ornamented several international leading companies and brands. Her personal passion is creating funny, naive worlds for kids and young audience.