HOW A COW DISCOVERED A CHEWING GUM – Series
A simple and funny short story with hilarious characters.
Pilot episode for VOD/TV series.
Target Group: All Ages
Genre: 2D Animation, Adventure, Comedy
Author of original idea: Irina De Assuncao
Co-author, producer: Lilia P. Schneider
Directors: TBA
Illustrator / Designer: Irina De Assuncao
Other platforms: Children's picture book.
A cow discovers a chewing gum but she is not sure what to do with it until a squirrel gives her a tip.
Modern design and fresh characters that awaken good mood.
Project state: Concept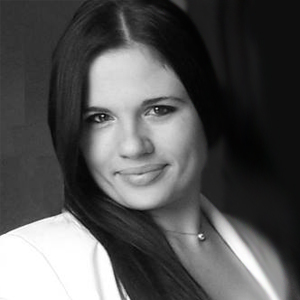 Irina De Assuncao
ILLUSTRATOR, GRAPHIC DESIGNER, AUTHOR
CINÉ-LITTÉ Productions
Irina De Assuncao is a modern illustrator and a graphic designer of Russian origin and living in France. Her experience ranges from corporate identity to creative film, children's multi-media projects and traditional literary publishers. Following her studies at the Academy of Fine Arts and 9 years of flute musical school she creates her own visual universe. Irina is a master of minimalism, accurate lines and modern vision. Several of her interactive picture books were published by French publishing houses like Mila Éditions, Rue des Écoles or Circonflexe, etc. Irina's logos and graphical design ornamented several international leading companies and brands. Her personal passion is creating funny, naive worlds for kids and young audience.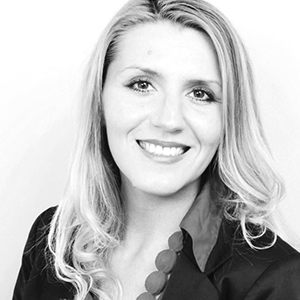 Lilia P. Schneider
AUTHOR, CREATIVE DIRECTOR
CINÉ-LITTÉ Productions
Lilia Schneider is a producer, author, director and IP creator, specialized in kids' content and film d'auteur. She graduated from Strasbourg University, literature & film department and trained at cultural TV channel ARTE G.E.I.E. MUSICELLA was her first and the most important imagined story.