Feature film (75′ min)
Genre: Adventure
Screenplay: Gints Zilbalodis, Matīss Kaža, Ron Dyens
Director: Gints Zilbalodis
Co-production:
DREAM WELL STUDIO – Matīss Kaža, Gints Zilbalodis (Latvia)
SACREBLEU PRODUCTIONS – Ron Dyens (France)
CINÉ-LITTÉ PRODUCTIONS – Lilia P. Schneider (Germany)
Technique: 3D Animation (Blender)
Delivery: Spring 2024
International Sales: TBA




Selected in category "development" at Cartoon Movie 2022.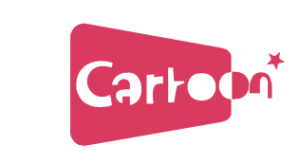 After a terrible flood wreaks havoc on the world, a stubbornly independent Cat is forced to share a small boat with a group of other animals. Getting along with them turns out to be an even greater challenge for him than surviving the flood.
Project state: Development
AWARDS:
Annecy MIFA Feature Film Pitch
Prix Cristal Publishing (2021)
Supported by:
CNC, RÉGION SUD PROVENCE ALPES CÔTE D'AZUR
NATIONAL FILM CENTER LATVIA