Associated Artists
&

Partners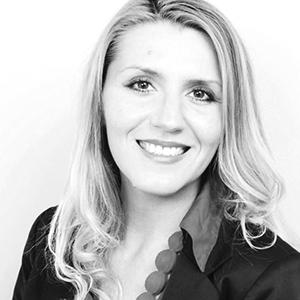 Lilia Schneider alias Lily Paul
WRITER, PRODUCER, DIRECTOR
Lilia P. Schneider is a producer, author, director and IP creator, based in Germany. She graduated from Strasbourg University, literature & film department and trained at cultural TV channel ARTE G.E.I.E. After several years of experience as co-production and IP development consultant, Lilia founded in 2016 an independent production company CINÉ-LITTÉ Productions in Germany that develops original IPs, animation, transmedia and book projects. In 2017 Lilia has joined national film board CNC Moldova as the honorary member of animation and digital media department.
CINÉ-LITTÉ productions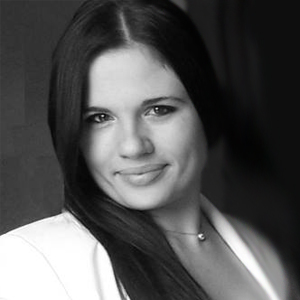 Irina De Assuncao
ILLUSTRATOR, AUTHOR, GRAPHIC DIRECTOR
Irina De Assuncao is illustrator, graphic and character designer based in France. Her experience ranges from corporate identity to creative, children's multi-media projects and traditional books. Following her studies at the Academy of Fine Arts of Charkiv, she creates her own visual universe. Irina is a master of minimalism, accurate lines and modern vision. Several of her interactive picture books were published by French publishing houses like Mila Éditions , Rue des Écoles or Circonflexe etc. Since 2017 Irina works as author & graphic designer on TV / VOD series projects for kids.
CINÉ-LITTÉ productions
We have the great honor to work with these brilliant Artists
&

Authors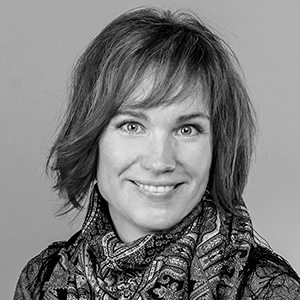 Tatiana Kiseleva
ANIMATOR, DIRECTOR
As 2D artist, creative director and animator Tatiana has worked on more than 40 films including artistic shorts, TV series and feature films in Russia. Besides working in animation, she writes and illustrates children's books, teaches master classes on classical animation and coaches groups of young emerging animators. She received various international awards for best direction, animation, and musical feeling and choreography in classical hand-drawn animation.
CINÉ-LITTÉ productions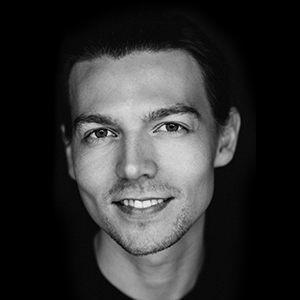 Patrick Cannel
COMPOSER
Patrick Cannell is a highly versatile composer, producer and multi-instrumentalist based in Brooklyn, NY. Accolades include international award-winning feature films, documentaries and shorts, TV spots for Super Bowls 50 & 52, Cannes Gold Lion award-winners, the score for an innovative Broadway musical dramedy, a 25 minute tribute suite to migrant farm workers, collaborations with Grammy-winning producers and a variety of recording artists.
CINÉ-LITTÉ productions
Jennifer Cotillard
DIRECTOR, SCREENWRITER, VIDEO EDITOR
Jennifer Cotillard is a director, screenwriter and editor based in Paris. She is a graduate of ESRA film school, department of directing. In 2015 she wrote and directed her first fiction short film "La Dernière Ballade" starring Syvlie Artel and Swann Arlaud. Besides artistic projects, Jennifer works as filmmaker and editor on documentaries for television. She is currently preparing the realization of her new film.
CINÉ-LITTÉ productions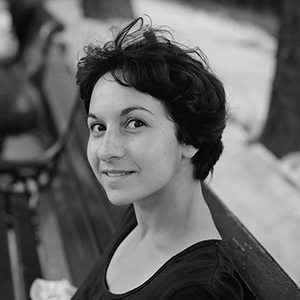 Dina Velikovskaya
DIRECTOR, AUTHOR, ARTIST
Dina Velikovskaya is an award-winning filmmaker specialized in stop-motion, member of Academy of Motion Picture Arts and Sciences (Oscars). Raised in Moscow, she graduated from State Art School n. a. Memory of 1905 with a specialization in scenic design. In 2011 she graduated from Russian State University of Cinematography n. a. S. A. Gerasimov (VGIK). In 2015 she graduated from High Animation School-Studio "SHAR" in Moscow. During her studies and after she directed several short films that won a lot of awards all over the world. In 2018 Dina has directed the first film "Ties" in the world, fully made with 3D pen. She lives and works in Berlin.
CINÉ-LITTÉ productions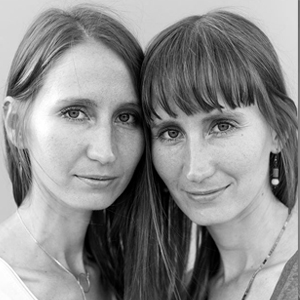 Tatiana & Olga Poliektovi
2D ANIMATORS, DIRECTORS
Twin sisters Tatiana and Olga Poliektova are animators and directors specialized in 2D hand-drawn animation, based in St-Petersburg. After graduating art achool and university of cinema and television in animation and computer graphic, they started working in duo as film directors and animators. Their recent short films are "Swimmer", "My grandfather was a cherry tree", taking part in over 150 festivals and earning over 50 awards.
CINÉ-LITTÉ productions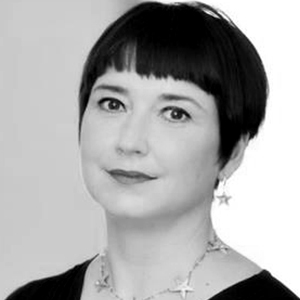 Fabienne Giezendanner
DIRECTOR, SCREENWRITER, INDEPENDENT PRODUCER
Fabienne Giezendanner is a director in animation & virtual reality films, author, and independent producer based in France. She has created and directed several animation shorts and interactive projects with Switzerland and Belgium. In 2016 she initiated a poetic film project "Dreamin'Zone" inspired from a story of South & North Korea, a 2D & 3D animated, interactive and immersive fiction for virtual reality (VR) headsets. She invented the notion of "stretchy film" combining the cinematic and VR tools in one plot.
CINÉ-LITTÉ productions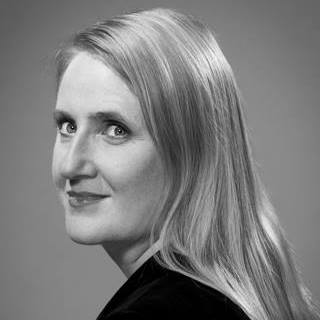 Cécile Palusinski
WRITER, SCREENWRITER
Cécile is a writer and the president of the association for the promotion of French audiobooks La Plume de Paon. She is the director of training and consulting agency Numered Conseil, dedicated to cultural professionals confronted with digital transformation. She works with different regional and international cultural institutions like the French Institute. As a writer, she has published several works such as monograph of the artist Flore Singrist, a collection of short stories Apocalypse between two waters, a novel Morpheus, essays and others.
CINÉ-LITTÉ productions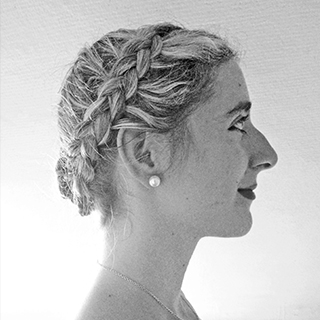 Elsa Mroziewicz
ARTIST, ILLUSTRATOR, DIRECTOR
Elsa is an artist specialized in hand-made illustration and based in Strasbourg, France. Her creative universe is filled with passion for poetry, circus, theater, and music, inspired by her trips to countries like Mexico, Yemen, India, or Indonesia. She conjures up utopian and poetic worlds playing with the boundaries between reality and fiction. She graduated from the prestigious Great School of Decorative Arts in Strasbourg (HEAR) and received numerous awards. Elsa has illustrated and created several picture books, pop-up books, published in France and Germany and distributed worldwide.
CINÉ-LITTÉ productions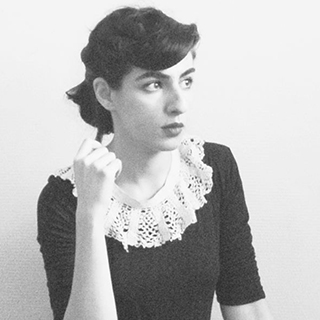 Saba Niknam
ARTIST, PAINTER, DIRECTOR
Saba Niknam is an award-winning artist, illustrator, and art-designer of Iranian, Turkish and Tatar origins. Her Art can be recognized by the black and white composition ornamented with some golden elements and strict geometric lines. She lives and works in Strasbourg, France after graduation from Great School of Decorative Arts in Strasbourg (HEAR). Like Inuit mythology, Saba's narratives emphasize the essential space occupied by the earth and magical power of the world.
CINÉ-LITTÉ productions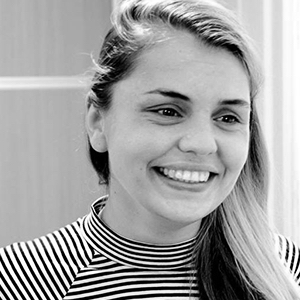 Lolia Filippova
GRAPHIC DESIGNER
Lolia is a graphic designer and artist in photography! She travels around the world and captures magic moments of city everyday life and its inhabitants. She is also a genius graphic designer for cinema posters, magazines, and corporate visual identity. She spends her free moments on modern mythical drawings, especially portraits of imaginary monsters.
CINÉ-LITTÉ productions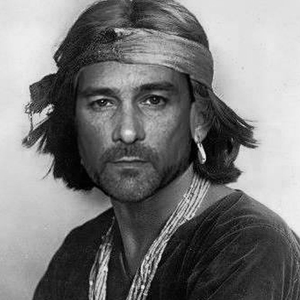 Jean-Paul Le Goff
COMPOSER, SOUND DESIGNER
Jean-Paul is a composer and sound designer based in Paris. He illustrates with his music and sound children's stories, audio-books, animated & live action films, corporate identity, literary booths and art exhibitions
CINÉ-LITTÉ productions